The Life-Force Academy Immersion
With Jai Dev Singh
October 11 - 15, 2023
Life-Force Academy at Menla
This is an in-person, multi-day immersive yoga retreat that will give you the energy, inspiration and momentum to live the life of creativity and purpose that you were designed for. Join Jai Dev Singh and the Life-Force Academy this fall at the majestic Menla Mountain Retreat in the Catskill Mountains of upstate New York.
Over this five-day journey, you and inspired community members from around the world will be guided through:
– Transporting practices that will infuse your mind and body with energy and vitality
– Blissful meditations to connect to the energy of your heart and purpose
– Dharma teachings that will chisel your mind and inspire your life's deeper energy
All surrounded by the majesty and beauty of Menla – the "garden of the Medicine Buddha" – one of the great homes of Tibetan Buddhism in the West.
The long-lasting transformative effects that an event like this can have on your body and mind cannot be understated. You have the potential to level up your yoga and meditation practice and unlock deeper levels of clarity, confidence, and purpose… not to mention all of the beautiful people you will meet along the way!
Surrounded by the epic beauty of the Catskill Mountains and the warmth of a global community of dedicated and welcoming practitioners, we will go deep into the heart of these ancient yogic teachings and unlock the innate power, wisdom, and compassion contained at the very nucleus of our being — it is truly an unforgettable experience.
---
Schedule
Wednesday, October 11
3 – 6 pm Check-in and Registration
6 – 7 pm Dinner
7 pm Evening Program
Thursday, October 12 – Saturday, October 14
4:30 – 7 am (Optional) Sunrise Sadhana: Early Morning Yoga & Meditation
7 – 8 am (Optional) Kundalini Yoga Basics
8 – 9 am Breakfast
9:30 am – 1:00 pm Morning Session
1 – 2 pm Lunch
2 – 4 pm Free Time
4 – 6 pm Afternoon Session
6 – 7 pm Dinner
7:30 pm Evening Program
4:30 –  6:30 am (Optional) Sunrise Sadhana: Early Morning Yoga & Meditation
7 – 8 am (Optional) Kundalini Yoga Basics
7-11 am Check-out of Rooms
8 – 9 am Breakfast
9 am – 12:30 pm Morning Session

Final Class Ends at 12:30 pm

12:30 – 1:30 pm Lunch and Departure
* Please note that the schedule is subject to change at any time.
Leader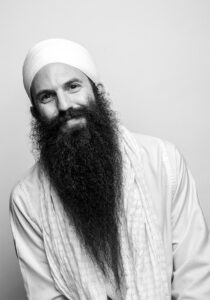 Jai Dev Singh
Jai Dev Singh is a yogi and internationally renowned teacher of Kundalini Yoga and Ayurveda. He is the founder and principal teacher of the Life-Force Academy—a global community for yogic teachings and practices with thousands of students in over 60 countries around the world, and the author of numerous courses on Kundalini Yoga and Ayurveda. Jai Dev is a Clinical Ayurvedic Specialist and served as the Clinical Director at the California College of Ayurveda, as well as the director of the college's Pancha Karma Center and Ayurvedic Spa. Jai Dev is emerging as a preeminent voice in the yoga world.…
Learn more about Jai Dev Singh