Nonduality and the Nature of Mind
With Andrew Holecek and Robert A.F. Thurman
September 11 - 17, 2023
This advanced retreat explores the nature of mind and reality from the perspective of the nondual traditions. A host of ancient and modern methods for touching into the nature of mind will be explored, including analytic meditation, the practice of open awareness, devotion (via guru yoga), mantra, breathwork, nature dharma, cutting-through practices, and the nocturnal meditations. It is a no-nonsense deep dive into the heart of nonduality, and the philosophical, psychological, and even scientific disciplines (of quantum theory) that support this highest view. While held within the context of Tibetan Buddhism, this retreat is open to anyone interested in exploring nonduality.
Some of the topics we will explore:
What is the nature of mind, or pure awareness?

Why don't I recognize it – nature of mind deficit disorder

What is nonduality – really?

Why enlightenment is a false destination

How did pure awareness become so obscured?

How the Eight Consciousnesses work to create samsara

How the Eight Consciousnesses can be transformed into the Five Wisdoms

The archetypes of contraction and expansion as the basis of samsara and nirvana

Relationship of outer elements of world, inner elements of body, secret elements of mind

Why body is as important as mind

The power of mantra

The role of devotion
The power of nature at Menla is so impactful that it can stun the conceptual mind into silence, bring you to your (nonconceptual) senses, and wake you up. Leave your stressful life behind, and let the natural beauty of a forest retreat and wellness center settle your mind and open your heart. In addition to a progression of advanced practices held indoors, we will do extensive "aimless wandering" in nature, inviting the symbolic guru of the phenomenal world to teach us. Mixing mind with space-awareness is a central narrative of this retreat. The Great Outdoors will open the sense gates to the Great Indoors, until we discover the ultimate nonduality of inner and outer. Because of the subtle nature of these teachings, this is an in-person event only. The teachings continue from the first Nonduality and Nature of Mind retreat held last year, though attendance in 2022 is not a pre-requisite, and this year's retreat can be taken as a stand-alone retreat. While open to newcomers, it is designed for the seasoned practitioner. 
---
Schedule
Monday, September 11
3 – 7 pm Arrival & Check-in

6 – 7 pm Dinner

7:30 pm Welcome and Intro Class
Tuesday, September 12 – Saturday, September 16
7 – 8 am Optional Yoga

8 – 9 am Breakfast

9:15 am – 12:15 pm Morning Class

12:30 – 1:30 pm Lunch

1:30 – 4 pm Free Time for Spa, Hiking, R&R

4 – 6 pm Afternoon Class

6 – 7 pm Dinner

7:30 pm Evening Class
Sunday, September 17
7 – 11 am Check-out of Rooms

7 – 8 am Optional Yoga

8 – 9 am Breakfast

9:15 am – 12:15 pm Morning Class

12:30 – 1:30 pm Lunch

1:30 – 3:30 pm Naga Puja with Phakyab Rinpoche
*Please note that the schedule is subject to change at any time. 
Leaders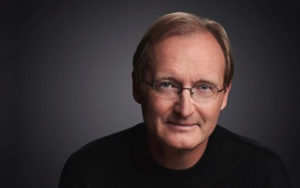 Andrew Holecek
Andrew Holecek is an author, speaker, and humanitarian who offers seminars internationally on meditation, lucid dreaming, and the art of dying. He is the author of many books, including The Power and the Pain: Transforming Spiritual Hardship into Joy, and Preparing to Die: Practical Advice and Spiritual Wisdom from the Tibetan Buddhist Tradition. Dr. Holecek is a member of the American Academy of Sleep Medicine, and the coauthor of scientific papers on lucid dreaming. His work has appeared in Psychology Today, Parabola, Lion's Roar, Tricycle, Utne Reader, Buddhadharma Magazine, Light of Consciousness, and many other periodicals. He also hosts the popular Edge of Mind podcast, conversations…
Learn more about Andrew Holecek
Robert A.F. Thurman
Robert Thurman is Professor of Indo-Tibetan Buddhist Studies at Columbia University as well as co-founder and President of Tibet House US and it's Menla Retreat & Spa. A world-wide lecturer on Tibetan Buddhism, activist for the plight of the Tibetan people, translator of Buddhist texts, and writer of popular Buddhist books. He recently has been awarded the Padma Shri Award, India's fourth highest civilian honor for achievement in enriching Indian education and literature. His most recent book is the 300 page graphic novel, Man of Peace: the Illustrated Life Story of the Dalai Lama of Tibet. Suggested Books & Audio by…
Learn more about Robert A.F. Thurman