The Summer Slowdown: A Weekend Yoga Retreat
With Denise Hopkins and Leslie Pearlman
July 21 - 23, 2023
Picture this: You wake up to the sounds of nature and take your time meandering to a beautiful breakfast prepared just for you. No need to rush. Instead, you get to savor. You spend the morning on your yoga mat, feeling the delight of coming home to your body. The world slows down, and everything on your to-do list disappears. You have all the time in the world for pleasure, play and actually having a heartfelt conversation. By the end of the weekend, your spirit has caught up with you.
Our theme for the weekend is the Summer Slowdown.
What to expect:
Deep dive yoga classes. Expect to work hard
Build the strength, emotional intelligence, and life skills necessary to meet life's challenges with ease, serenity, and assuredness
Roll and release using therapy balls to uncover your body's blind spots and tension in your neck, shoulders, hips, and back
Meditation to quiet your mind and center your heart
Journaling, process work, and evening ceremony
Free time for spa sessions, swimming, hiking, and luxuriating
---
Schedule
Friday, July 21
3 – 6 pm Arrival and Check-in
6 – 7 pm Dinner
7:30 – 9 pm Yoga Session (Roll & Release)
Saturday, July 22
8 – 9 am Breakfast
9:30 am – 12 pm Yoga Session (Deep Dive)
12:30 – 1:30 pm Lunch
1:30 – 4:30 pm Free time (Hike, Pool, Spa)
4:00 – 6:00 pm Yoga & Meditation
6 – 7 pm Dinner
7:30 pm Bonfire
Sunday, July 23
7 – 11 am Check-out of Rooms
8 – 9 am Breakfast
9:30 am – 12 pm Yoga Session (Deep Dive)
12:30 – 1:30 pm Lunch and Departure
*Please note that the schedule is subject to change at any time. 
Leaders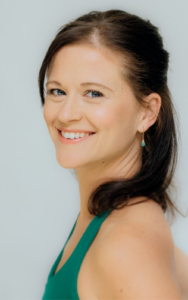 Denise Hopkins
Denise Hopkins is a Forrest Yoga Mentor teacher and intuitive body reading expert. She is a certified in Yoga Tune Up® and the Roll Model Method. She teaches in New York City and the Hudson Valley. Denise is passionate about working with students with specific injuries, both physical and emotional. She encourages students to become more empowered so they can heal themselves.  Denise draws from her strong sense of intuition and passion for hands-on healing.  She has a knack for reading the energy of students and responding to what they need.  It is her desire that every student feels seen…
Learn more about Denise Hopkins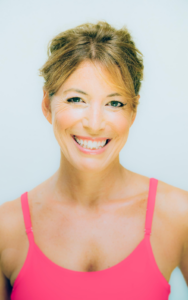 Leslie Pearlman
Leslie Pearlman is a yoga teacher, spiritual resiliency mentor, and founder and director of Good Ground Yoga.  Over the past 25+ years, Leslie has taught thousands of students to stand their ground, heal their chronic pain, and take charge of their life.  A former domestic violence attorney, Leslie discovered the connection between personal empowerment and self-healing and this catapulted her mission to teach people how to use the 4 corners of the yoga mat as a training ground for life. 
Learn more about Leslie Pearlman