Dr Weiss Mindful Living Immersion
With Ron Weiss, M.D. and Asha Gala
October 2 - 4, 2023
Join us at Dr Weiss' Mindful Living Retreat at Menla Retreat and Dewa Spa in Phoenicia, New York for an exceptional experience celebrating all our hard work and collective successes as we learn to embrace a mindful and healthier lifestyle utilizing whole plant-based foods.
You will immerse yourself in each of the 7 pillars of healthy living and walk away with lasting benefits that will leave you inspired to continue your path to a mindful living journey.
Nutrition: Enjoy the satisfaction and nourishment of a whole food plant-based diet prepared by Menla's talented chef. Learn some of her culinary secrets to making healthy flavorful meals without added salt, oil, or sugar.
Avoiding Risky Substances: You don't need to fall into the pleasure trap of addictive substances to stimulate your senses and nourish your soul.
Fitness: Enjoy the physical rigor of hiking nearby trails while enjoying fall's colorful beauty in the majestic setting of the Catskill mountains. Feel your heart pumping with joy as you support your cardiovascular health.
Connection to the Natural World: Feel nurtured by nature in Menla's breathtaking surroundings. Experience the physical and emotional benefits of our essential connection with our physical environment.
Mindfulness and Stress Management: Enjoy guided mindfulness sessions that will feed your soul and ease your mind. Walk away energized and refreshed to take on the challenges of daily life.
Social Connection: Enjoy the company of fellow Ethosians. Make meaningful connections with like-minded others, be inspired by personal stories and health journeys, and create bonds that will have lasting benefits.
Restful Sleep: Feel refreshed and energized. It all comes together as you follow a healthy circadian rhythm from morning to night, from your first meal to your last, from your first gaze at the morning sunlight to the last as you watch the sun set behind the mountains. You will fall into restful sleep in Menla's comfortable accommodations after a day of stimulating and meaningful interactions.
At Menla, you will be so awestruck at the stunning fall colors while you leaf-peep. Test your new strength and stamina—you won't even notice the hard work of conquering the Metta Trail, the Overlook Mountain Trail, or the Ashokan Rail Trail along the beautiful Ashokan Reservoir!
---
Schedule Coming Soon!
Leaders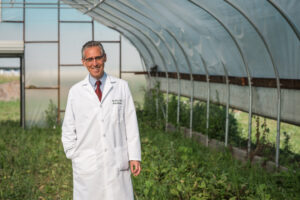 Ron Weiss, M.D.
Primary Care Physician in New Jersey, New York, and beyond* Dual Board certified in internal medicine and lifestyle medicine, Ron Weiss MD is a primary care doctor in New Jersey – the doctor you always wish you had. He listens deeply and compassionately, giving you the time you need to share all the moving parts of your story, those related both directly and indirectly to your health. In addition, Dr. Weiss is not only a physician but also a botanist and farmer, offering an evidence-based, food-as-medicine approach to healing from chronic illness and optimizing wellness. He's the kind of doctor…
Learn more about Ron Weiss, M.D.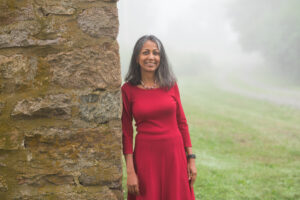 Asha Gala
Lifestyle coach and Mindfulness based stress reduction teacher Over the past decade, Asha has worked as a lifestyle coach in New Jersey. Today she puts these skills to use by supporting you on the day-in, day-out aspects of your healing journey. From designing and teaching lifestyle medicine classes, to facilitating support groups for patients healing from chronic illness, to providing one-on-one lifestyle counseling sessions, Asha is here for you – offering not only professional support, but also personal understanding. Asha became a Mindfulness-Based Stress Reduction (MBSR Teacher), Training Level 1, through Brown University's Mindfulness Center and is qualified to teach MBSR courses. She has also…
Learn more about Asha Gala