THE MCQUEEN RESET: A PILATES & YOGA RETREAT
With Natarsha Mcqueen
July 21 - 23, 2023
Join Pilates Instructor and owner of McQueen Fitness, Natarsha McQueen, for this unique opportunity to completely reset and recharge your mind, body, and soul.
Start each day with a yoga practice focused on bringing balance to your body and relaxing your nervous system. You will also enjoy small group Pilates sessions with Natarsha where you will connect with your core, strengthen your mind and body, and feel energized and alive with a deeper connection to your movement. The classes are all levels and promise to take everyone to new heights of strength and understanding. Each day will offer a new opportunity to rest, relax and develop your practice, connect with other like-minded women, tap into your body's power, and come home feeling revitalized.
---
Schedule
Friday, July 21
3 – 4 pm  Arrival, Check In and Property Tour
4:30 – 6 pm  Mat Pilates Class
6 – 7 pm  Dinner
8 pm  Evening Event TBD
Saturday, July 22
7 – 8 am  Yoga Stretch & Restore
8 – 9 am  Breakfast
9 – 11 am  Free time for Relaxation and Spa
11 am  Pilates Slow Burn
12:30 – 1:30 pm  Lunch
1:30 – 4:30 pm  Free time (i.e. spa, hiking, etc)
5 – 6 pm  Pilates Mat Magic
6 – 7 pm  Dinner
8 pm  Evening Event TBD
Sunday, July 23
7 – 11 am  Check-out of Rooms
7 – 8 am  Restorative Pilates
8 – 9 am  Breakfast
10:30 am  Yoga Stretch &Restore
12:30 – 1:30  Lunch and Departure
*Please note that the schedule is subject to change at any time. 
Leader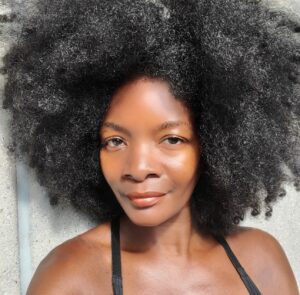 Natarsha Mcqueen
Natarsha Mcqueen is a Pilates Instructor & Personal Trainer, Fitness Instructor & Nutritionist based in NYC with over 10 years of experience. She transforms clients into fitter and healthier versions of themselves through focusing on the mind-body connection. She offers holistic and practical approaches to fitness classes, workshops and events, both in-person and online, for all. She started practicing Pilates as a way to gain mobility after finishing Breast Cancer treatment and to see more people that looked like her teaching Pilates. She decided to become a certified Pilates teacher so that she could share her passion for and the…
Learn more about Natarsha Mcqueen