Building Posture From Awareness: Iyengar Yoga and Meditation
With Lucienne Vidah and Mitchell Owen
November 3 - 5, 2023
Lucienne Vidah and Mitchell Owen will lead seven sessions of asana and meditation respectively. Through asana the body becomes a firm, stable and intelligent structure, the breath moves freely and the brain can relax. When a posture is aligned, the mind naturally settles. The grounds are fertile to enter a meditative state. The meditative state becomes a deeper process of undoing.  Come and (re)inspire your practice on the beautiful grounds of Menla and enjoy wholesome delicious foods.
Requirements: 6 months of continuous yoga practice and ability to deal with your injuries. The Ahimsa Studio is outfitted with all props and rope walls.
The fee of $548 includes meals and access to Menla's grounds but excludes accommodation. Please book your accommodation outside Menla in advance!
---
Schedule
Friday, November 3
2:30 pm – 3 pm Introduction & Tea
3:15 pm – 4:45 pm Asana
5 – 5:45 pm Meditation Introduction and Practice
 6 – 7 pm Dinner
Saturday, November 4
8 – 9 am Breakfast
9:30 am – 11:30 am Asana
12:30 – 1:30 pm Lunch
2:45 pm – 3:30 pm Meditation
3:45 – 5:45 pm Asana Practice
6 – 7 pm Dinner
Sunday November 5
8 – 9 am Breakfast
9:30 – 11:30 am Asana
11:30 am – 12 pm Meditation
12:30 – 1:30 pm Lunch & Departure
*Please note that the schedule is subject to change
Leaders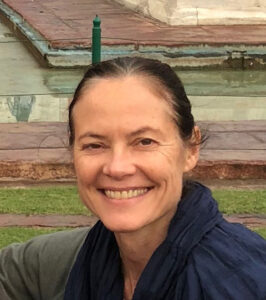 Lucienne Vidah
Lucienne Vidah is a senior Iyengar Yoga teacher. She founded Studio Spine (studiospine.com) in 1999, which runs online since the pandemic. She teaches workshops worldwide. Her teaching is both firm and playful based in a deep interest in the relationship between the form and the formless.
Learn more about Lucienne Vidah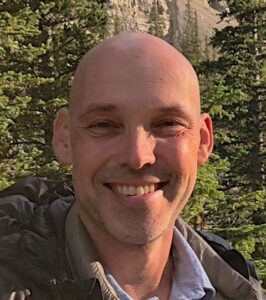 Mitchell Owen
Mitchell Owen has studied Iyengar Yoga and Buddhist philosophy and meditation since 2008. He serves as a Karunika (teacher) within the Nalandabodhi Buddhist community founded by Dzogchen Ponlop Rinpoche. He is an architect and designer with his own private practice based in Woodstock, NY, and is currently involved in developing multiple visions and projects that serve and support the contemplative community.
Learn more about Mitchell Owen