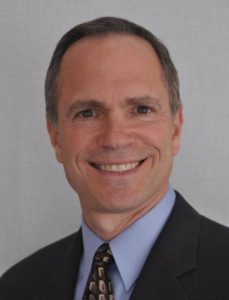 Stewart Levy R.Ph. is the President and founder of HealthWell Solutions ( HWS) a health management company focused on evidenced-based solutions for the prevention, detection, and management of chronic diseases. Clients include major Fortune 500 Employers, Insurance Companies, Pharmaceutical Companies, Retail Chains / Clinics, Business Coalitions, Medical Fitness Centers, Technology Firms, and Health Promotion Organizations.
Stewart's 28-year healthcare career includes senior level sales and marketing positions in the pharmaceutical industry including Novo Nordisk and Merck focusing on trade accounts. He then became the Senior VP of Business Development with Impact Health a national health promotion organization prior to founding HWS. He has published a number of articles with the American Diabetes Association and American Heart Association on the impact of evidence-based wellness programs to support population health of employee populations. He has also been featured in Corporate Wellness Magazine as an editor.
Stewart has served as a consultant with Health and Human Services to support Building Healthier Communities for chronic disease prevention initiatives. In addition, Stewart has been a consultant with the Convenient Care Association for its retail clinic members, NEBGH Northeast Business Group on Health to support its employer members on its education committee. Also serving on the Board of the National Association of Occupation Health Professionals and the Medical Fitness Association Outcomes Committee .
Stewart Levy has a Bachelor of Science Degree in Pharmacy from the University of Wisconsin and is a licensed Pharmacist. He completed a Masters Degree in Business (MBA) in Marketing, from Farleigh Dickinson University. Stewart has served on the advisory board of a number of health care organizations including the Institute of Health and Productivity Management (IHPM), Building Healthier Chicago, and Food Marketing Institute Most recently he has served as an Adjunct Professor at the Wharton Business School (Penn) working on Global Consulting Coursework .