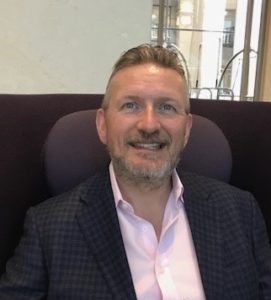 Michael Gilmore is an award-winning public speaker, inspiring leader, and master communicator. His highly successful career in Finance took him to London, Hong Kong, and Tokyo, culminating as a Managing Director and Partner at a Major Global Financial Services Company, in New York City.
Four years ago, unhappy with his level of job fulfillment, Michael walked away from a seven-figure salary to follow his passion for people and communication. As one of the top minds in his field, Michael uses this business acumen, leadership skills and proven money making ability, to bring your team to the highest performance level. He will release your team's passion, focus and creativity to massively improve the bottom line. With the correct blend of empathy and vision, alongside a no-nonsense approach to getting the job done, Michael embeds himself into the fabric of your company, to ensure collaboration and success as a collective unit.
Michael was born in Belfast, N. Ireland and attended The University of Dublin, Trinity College where he obtained a masters degree in Law. He has traveled and lived all over the world, still maintaining a passion for exploring this beautiful planet. He obtained his PADI diving certification in 1990 and continues to find his Flow through diving. Michael also enjoys flying light aircraft and the quieter pursuits of reading, writing, and playing guitar. Conscious of the requirement to give back he worked for 6 years with the terminally ill at Hospice, as an in-unit volunteer. Most recently, he finished a 4-year commitment volunteering with CASA as a court-appointed special advocate, supporting foster children in New Jersey. Michael has two sons and currently lives in Manhattan.