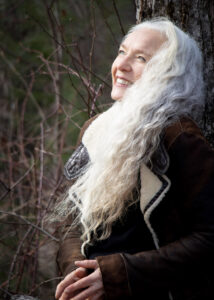 Jill is a nutritional health expert and chef of life. She has been referred to as a shaman of food. Her goal is to inspire change in those who are willing to take that extra step and make the necessary changes to become a better version of themselves, using all of her professional skills, knowledge and life's experiences.
Jill is a professional chef with many years of experience in all types of cuisine and has traveled the world. She is a registered nurse, has studied shamanic energy medicine, herbal medicine and attended transformative workshops dedicated to living through the heart.
Jill has a unique understanding of the how the human body functions psychologically and spiritually and understands why we need to take care of ourselves now and for the generations to come.
She has studied with indigenous people of North and South America learning many different traditions that enhance her knowledge of spirit and the physical being. The knowledge she has
received are gifts that she willingly shares for others to benefit from.
Jill believes Food is medicine and is passionate about guiding individuals and groups with her knowledge and experience. She educates people into making better choices in the foods they
consume and how food can eliminate disease in the body which ultimately lifts the vibration of their own spirit. Allowing them to have a strong, clear connection to the Divine.
Jill pioneered the Cleansing and Juicing business in NYC which has spread throughout the world. Jill co-owns "Jills Cleanse" designed for people on the go, using organic produce and
ingredients.
Website www.jill-pettijohn.com