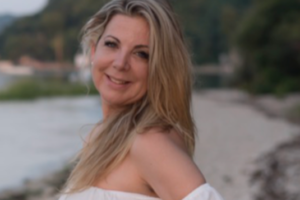 Tara Bulin has extensive clinical and administrative hospital-based and outpatient experience, including co-developing a nationally recognized, inpatient treatment program (The Military Wellness Program) for members of the military and their families who were experiencing Posttraumatic Stress and co-morbid substance abuse issues.
She provides a compassionate, supportive, nurturing, and interactive therapeutic experience for her clients in which together, primary concerns are identified, a mutually agreed upon treatment plan is developed, and the focus of the therapy is a coalescence of the mind, body, and soul on a journey to achieve healing.
She is trained in Eye Movement Desensitization and Reprocessing (EMDR), and, she integrates this technique quite regularly with individuals who she works with who have been exposed to trauma, as well as with individuals who express anxiety, fears, phobias, and depressed mood. EMDR is also incorporated with individuals for performance enhancement for those who wish to better negotiate upcoming stressors and concerns or life transitions.