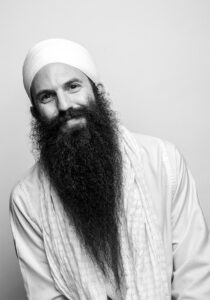 Jai Dev Singh is a yogi and internationally renowned teacher of Kundalini Yoga and Ayurveda. He is the founder and principal teacher of the Life-Force Academy—a global community for yogic teachings and practices with thousands of students in over 60 countries around the world, and the author of numerous courses on Kundalini Yoga and Ayurveda.
Jai Dev is a Clinical Ayurvedic Specialist and served as the Clinical Director at the California College of Ayurveda, as well as the director of the college's Pancha Karma Center and Ayurvedic Spa.
Jai Dev is emerging as a preeminent voice in the yoga world. He travels all over the world sharing the ancient yogic teachings in a uniquely accessible way that is relevant to our times. He lives in northern California with his wife, Simrit Kaur, and their son.
Events with Jai Dev Singh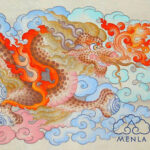 Treasure Teachings from the Naga Dragons: Mahayana Tantra and Kundalini Yoga
July 6 - 9, 2023
Revitalize your life through immersing yourself in the rich wisdom, poetry and practices of the ancient yogis and sages. This is a weekend of renewing and reprioritizing your happiness, health, and sense of purpose. Using healing yoga practices, breathwork, and dharma teachings, we will tap our inner reservoir of life-force and re-emerge into our life with a newfound vitality. Around 500 CE Shakyamuni Buddha hid his Mahāyāna Sutra and Tantra teachings, entrusting them for safe keeping to the Nagas, divine lords of the watery underworld. Then, when Indian culture was ready to receive them, around 50 BCE the saintly Nāgārjuna…