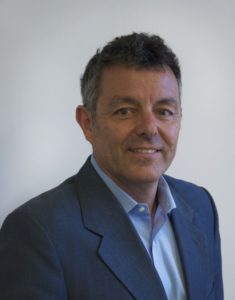 Patricio Barriga serves as International Relations Coordinator and Senior Instructor with the Institute for Mindful Leadership. He has been developing his Mindful Leadership experience for the last ten years. He is a qualified Mindfulness Based Stress Reduction teacher receiving his training from the Center for Mindfulness in Medicine, Healthcare and Society, University of Massachusetts Medical School, and he is a qualified Mindful Leadership Senior Instructor, receiving his training from the Institute for Mindful Leadership.
For the past 25+ years, he has been working as the CEO-President of Fagor Group, a leading European consumer products company, for North, Central and South America. He developed and executed the long term plan and vision for doing business in the two continents. Once he created each country partnership, he developed the full business training and strategy. His experience includes all facets of business development, strategy definition, deployment and implementation, developing strategic alliances. His view is creating corporate value through values in the business world.
As International Relations Coordinator, Patricio is a core member of the leadership team, identifying and connecting with the people and programs whose experience, location and resources can support the Institute's mission and growth into an ever expanding community around the world. Patricio is a bilingual native Spanish speaker.