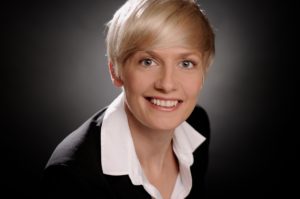 Sandrine Provoost, Founder and CEO of Vanguard Change Consulting headquartered in New York, has over 18 years of project and change management experience with a focus on executing global strategic transformation projects across Europe, Asia and Americas.
As an Organizational Psychologist, Strategic Change Consultant and Executive coach, Sandrine advices and coaches her clients to design and implement transformational change, deliver breakthrough results, increase organizational change capacity, and establish a high performing, co-creative corporate culture that unleashes human potential.
Sandrine has worked with more than 20 of the Fortune 500 companies across more than 10 industries in 18 countries leading change impacting up to 50,000 people. Her industry experience includes retail, consumer goods, apparel, banking, financial services, transportation, advertising/media, steel industry and public sector.
Sandrine holds a Master degree in Organizational Psychology (University of Liege – Belgium) and a Master in Business Administration in Strategy and Marketing (HEC Montreal – Canada). She is Associate Certified Coach by the International Coach Federation (Integral Coaching Canada/ Neuroleadership Institute). She has also studied both Project Management (Boston University – USA) and Change Management (Prosci/Being First – USA).