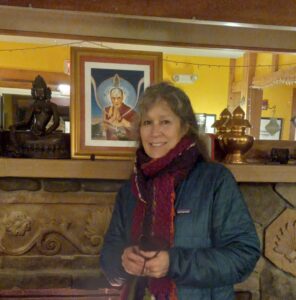 Dr. Linda Boggie graduated from Colorado State University College of Veterinary Medicine in 1987.  She became certified by the International Veterinary Acupuncture Society (IVAS) in 1995 and incorporated acupuncture into her existing small animal practice. She completed the Chinese herbal course at the Chi Institute in 2004.  In 2014 she became a Fellow of the American Academy of Veterinary Acupuncturists.
Since 1998 she has lectured for various acupuncture courses, advanced continuing education seminars, congresses and symposiums in the USA, Canada, Scandinavia, Australia, China, Taiwan, Brazil and Europe; including being part of the team of teachers for the Association of British Veterinary Acupuncturists Foundation Course.  She currently organizes courses in acupuncture and Chinese herbal medicine in the Netherlands.
An active member of the IVAS since 1995, she served as President from 2002-08 and remains involved as the Examination committee chair and member of the Board of Directors.
In 2003 she moved to The Netherlands and has an integrative practice in Deventer with her husband, a veterinarian specialized in dentistry and orthopedics in companion animals.  She enjoys Chinese veterinary medical practice, lecturing on Chinese medicine, acupuncture and the use of Chinese herbs in small animals.  Any spare time is enjoyably spent with her husband, their Friesian horses, cat, two dogs and a Shetland pony.
Events with Linda Boggie DVM, CVA (IVAS), FAAVA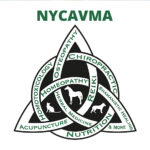 Exploration of the Extraordinary Vessels: an Invitation to Understanding Oneself as Well as Others
November 15 - 19, 2023
The Extraordinary Vessels are the foundational system of channels according to Chinese medical theory. The formation of this channel system begins in the dividing ovum, and as the embryo and subsequent fetus develop, their energetics and pathways are continually laid down, assuring the development of an individual.  All other channel systems are birthed by the Extraordinary Vessels, which continue to support the body's structure and function throughout an individual's life. They will also play a continual role in supporting the other channels systems of the body, such as the Sinew and Primary channels. The Qing Qi Ba Mai not only provide…