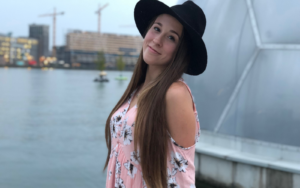 Jayme aims to capture both the significant and minute measures of experience. She celebrates life events and strives to reduce the anxiety and stress around planning, through joyful, detailed, and focused preparation that makes those moments memorable.
She has applied her talents to business retreats, personal parties, and luxury weddings.
Jayme is a graduate of the State University of Oneonta with a BA in Restaurant Hospitality and Event Planning.