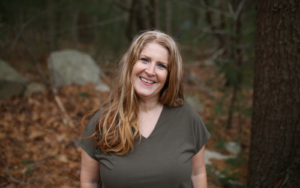 Abigael works with aromatherapy to help people feel more connected to themselves throughout their day. She came to aromatherapy through her personal experience using essential oils and feeling deeply both their psychological and physical transformative power.
Believing that the best plant medicine is the one we actually use, she creates portable, uncomplicated products that
work with your modern, busy lives.
Abigael is a NAHA Certified Level 1 Aromatherapist.