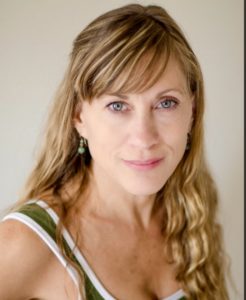 Saumya Lauren Toolin is a teacher, mentor, mother and a worshipper of the sacred. An initiate of a millennia old Tantric tradition, certified yoga therapist and Four Desires life coach, she directs a Yoga Vidya, a yoga school in upstate New York, and travels widely sharing the teachings of Yoga, Tantra and Ayurveda.
In her nearly thirty years of teaching, thousands of students have refined themselves, their lives, and their style of teaching through Lauren's loving, personalized and powerful approach to sharing the meditation, self-awareness, pranayama and advanced hatha techniques that are integral to her unique style. Her offering is multifaceted and powerfully catalyzing for all aspects of the students that she guides.
To learn more about Saumya Lauren Toolin, please visit her website: www.laurenjaytoolin.com.