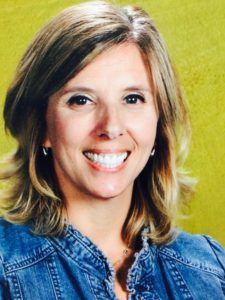 Shannon Pitcher-Boyea is a bibliophile, a wife, a mama of a spitfire, and a proud and passionate NYS educator. Shannon has served for over 23 years in many leadership and instructional roles including: Principal, Teacher, CSE Chair, Special Education Supervisor, and Literacy Coach. Shannon currently serves as a Supervisor for Instructional Technology and owns and operates Breathing Room Mindful Personal and Professional Wellness, LLC.
Shannon serves school districts and organizations by providing professional/personal learning sessions and retreats in the area of self-care, including: mindfulness for educators, leadership, a mindful workplace and how mindfulness can impact your personal wellness and professional performance. She also works with students to activate their inner tools to tend to their social emotional wellness integrating mindfulness and yoga.
Shannon is insanely passionate about education, disrupting the status quo and systems of inequity. She is deeply committed to transforming education by pushing others to do better things for students and works daily to redefine the professional learning experiences for those she serves.
Shannon has also had the opportunity to present in NYS at regional conferences, the ICLE Model Schools Conference, twice and in Nairobi, Kenya.
Shannon also hosts and facilitates retreats and drop-in sessions in her community.