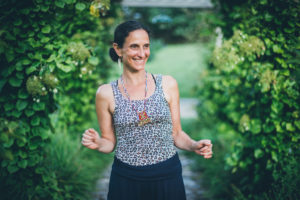 Alison has been teaching yoga for over 25 years, and draws her inspiration from many different traditions – from Iyengar to Kundalini. She has led retreats and workshops all over the world and has been a senior faculty member on several teacher trainings. Her deep love has been
manifesting inclusive, holy, spaces for women to come together and create rituals for healing. Her teaching and spiritual life are integrated; her dedicated studies of indigenous ways from North and South America live within her. The gifts of these studies have opened her mind and
heart to the truth that we are all one. We are the rainbow. Prayer is a cornerstone of her practice and she is passionate about helping people reclaim this intimate Divine conversation.