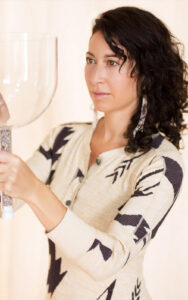 SONIC EMBODIMENT
Our voice is medicine, the original sound healing instrument each of us was born with. When we tap into the voice as the multi-faceted tool for healing, transformation, and authentic connection that it is, we open up access to our vast potential. In this workshop, we will nurture our connection to our voice through movement, sounding, singing, and deep listening; we will express our essence in sound; and we will rest in silence and sound to digest and integrate what we've received. We will play, journey, explore, and activate our own unique vocal channel. Through embodying our sacred instrument, we will re-member ourselves as the Sound Beings we are.
Jess is a singer and a vocal coach. She works with voice and sound as gateways for transformation and healing. Known for her voice-infused soundscapes, and open-hearted approach to embodying the voice, Jessica leads immersive workshops, retreats, trainings, and 1:1 mentorships in the art of therapeutic voice and sound. Jessica grew up singing and performing, but it was in her 30's, through journeys in yoga, sound healing, and deep listening that she discovered her authentic voice. She's is passionate about cultivating connection, compassion, and curiosity to guide students to their own unique expressions.
Jess is a graduate of the Open Center's Sound and Music Institute, completed Silvia Nakkach's Yoga of the Voice program, and currently studies classical Indian music with master vocalist Samarth Nagarkar. She lives in the Hudson Valley with her husband and daughter.
More here: http://jessicacaplan.com/
Events with Jessica Caplan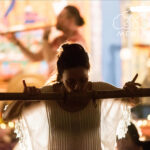 12th Annual Sage SoundHealing Intensive
June 22 - 25, 2023
The world's foremost experts in the art and science of sound healing will come together to immerse retreat participants in the sacred power of sound. Under the guidance of these remarkable scholars, doctors, healers, and sound practitioners, students will explore the healing potential of Tuning Forks, Crystal Bowls and Pyramids, Tibetan Bowls, Sacred Gongs and Bells, Voice, Drums, Conch, Flutes and other sacred sound instruments. Participants will learn the therapeutic application of sound tools to create sacred space, shift and expand consciousness, address a range of physical conditions, restore balance, and promote positive change at the cellular level. Schedule Thursday,…