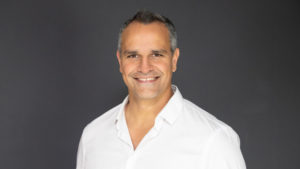 Dr. Bruno C. R. Borges is an Associate Professor and Pediatric & Obstetrical Anesthesiologist working in a tertiary care hospital in Hamilton Ontario, Canada.
Having done his medical school and residency in Brazil, Dr. Borges immigrated to Canada in 2007 and completed 3 clinical fellowships: Obstetrical Anesthesia at Mount Sinai Hospital, The Difficult Airway at St. Michaels Hospital and, Pediatric Anesthesia at SickKids, all located in Toronto.
His extensive history in leading change in organizational culture and clinical practice includes being chief resident, chief clinical fellow at SickKids, head of obstetrical anesthesia and currently, director of the obstetrical anesthesia clinical fellowship.
Due to lessons learned from struggles in his own personal and professional life, today Dr. Borges dedicates most of his non-clinical time to taking care of himself & spending time with his family. His studies and teaching focus on raising awareness of the essential, yet unspoken areas of a physician's life. His intention is to reignite the healer within every healthcare professional.
HEALING THE HEALERS
Life has strange ways of teaching important lessons. It's our choice to learn them or not. To grow or to die. To expand or to contract. And these are not choices we make only once. They are choices we make over and over again. Every single day. Let's dive together into the deeper meaning behind life's events and look at the role pain & trauma play in our development as humans and how it impacts our ability to live joy filled lives.