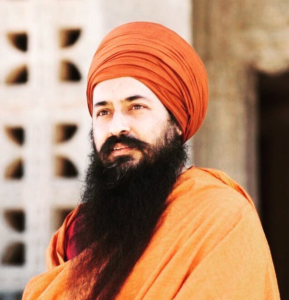 Yogi Amandeep Singh, inspired by Yogi Bhajan, is an accomplished yogi who's studied in-depth, many yogic traditions in the Himalayas.
Leading the space on the conscious use of technology, he is an inspiring keynote speaker for technology conferences — especially on the topic of virtual reality. His current project aims to determine how mental health-related issues can be cured using virtual reality.
 Appointed by The European Union as a spiritual leader, he is advising  projects on wellbeing tourism. In addition, he is part of a team of neurologists and neuroscientists working on pain management protocols for children who are receiving oncology treatment.
 Yogi Amandeep shares the ancient yogic technology within a modern framework to make it accessible for our current times.