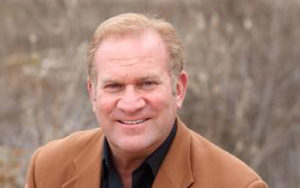 Lama Surya Das is one of the foremost Western Buddhist meditation teachers and scholars. The Dalai Lama affectionately calls him "the American Lama".  Lama Surya has spent over forty five years studying Zen, Vipassana, Yoga, and Tibetan Buddhism with many of the great old masters of Asia, including some the Dalai Lama's own teachers. He is an authorized lama in the Tibetan Buddhist order, a leading spokesperson for Buddhism and contemporary spirituality, a translator, poet, meditation master, chant master, and social-spiritual activist.
Lama Surya Das is the author of the international bestselling Awakening trilogy: Awakening the Buddha Within, Awakening to the Sacred and Awakening the Buddhist Heart, as well as his latest release, and first children's book, The Yeti & The Jolly Lama: A Tale of Friendship, and eleven other books. In 1991 he established the Dzogchen Centers and Dzogchen Retreats and in 1993, with the Dalai Lama, he founded the Western Buddhist Teachers Network and regularly organizes its International Buddhist Teachers' Conferences.
Today, Lama Surya Das teaches and lectures around the world, conducting dozens of meditation retreats and workshops each year. He is a regular contributor at The Huffington Post and Elephant Journal, as well as writing his own blog Ask The Lama.  At least one hundred of his essays and white papers, keynote speeches, poems and cartoons have been published. Lama Surya can be followed on Facebook, Twitter, and Instagram; his own podcast Awakening Now can be found on the Be Here Now Network. For more information on Surya, as well as his lecture and retreat schedule, go to www.surya.org. Lama Surya Das resides in Lexington, Massachusetts.