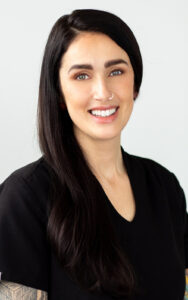 Lindsey is a Transpersonal Hypnotherapist, Spiritual Medium, Reiki Master, End of Life Doula,  Gong Master and Licensed Massage Therapist with a background in teaching Jivamukti Yoga  and meditation. She opened Hudson Mind Body Spirit to offer the transformative power of  healing within the community. 
Lindsey has nurtured a lifelong passion for helping others as an intuitive healer and light  worker. As a Spiritual Doula; she offers Reiki, Trance Healing, mediumship, intuition, Spiritual  Healing, Shamanic Healing, massage, Craniosacral Therapy, and Esoteric Healing in her healing  sessions and readings. 
Lindsey's offerings include a year-long Spiritual Mentorship Program, Reiki certification  workshops, mediumship courses, gong training, retreats, sound healing, and spiritual  development classes in a supportive and nurturing space.