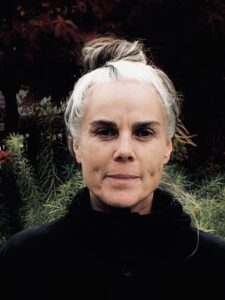 Rebecca Hooper is an Intermediate 2/
Level 2 Certified Iyengar Yoga Teacher, Yoga Therapist in the International Association of Yoga Therapists, and certified in Yoga for Osteoporosis.
Biannually, Rebecca makes the journey to study with the Iyengar family, and associated teachers, at the Ramamani Iyengar Memorial Yoga Institute in Pune, India.
Also, Rebecca practices meditation and studies Buddhism in the Sanbo Zen lineage.
Originally from London, England, Rebecca holds a BA Honors degree in Fine Art.
Rebecca is presently based in both Philadelphia, Pennsylvania and Santa Fe, New Mexico.