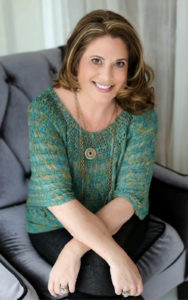 Founder of Seeking Sacred Journeys.
As a Transformational Spiritual Coach, Rebecca is honored to help her clients create whole-hearted, soul-infused, and more expansive lives. Through her international retreats, personal coaching and group mentoring, Rebecca empowers women (and a few good men) to embrace their authenticity, trust their intuition, reclaim self-love and expand into fullness of BE-ing.  Her work acts as a catalyst to ignite rememberance of who we are at the level of Soul, and deepens understanding of how our journey on the physical plane facilitates our spiritual growth and evolution.   Through guiding clients to reclaim their Divine Sacred Essence and connect with the oneness of I AM, they experience miraculous shifts in perception, sourcing freedom from suffering, self-acceptance, compassion and joy from within.
Rebecca graduated from The Southwest Institute of Healing Arts as a certified Mind/Body Practitioner and 400 hour YTT.  She is also the creator of The Spiritual Compass with Rebecca Baldwin, with almost 600K followers on social media.
Rebecca is thrilled to present Angela's sacred healing work of Untangling at Menla and excited to share the Untangle & Thrive method with the world.