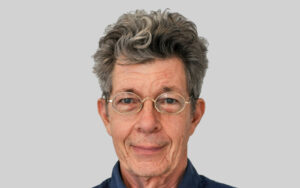 Dr. Robert Svoboda was the first Westerner to graduate from a college of Ayurveda and be licensed to practice Ayurveda in India. During and after his formal Ayurvedic training, he was tutored in Ayurveda, Yoga, Jyotish, Tantra and other forms of classical Indian lore by his mentor, the Aghori Vimalananda. He is the author of twelve books including Prakriti: Your Ayurvedic Constitution and the Aghora series, which discusses his experiences with his mentor during the years 1975 – 1983.
In 1972 he earned a B.S. from the University of Oklahoma in Chemistry with a minor in French. After being ritually initiated into the Pokot tribe of northern Kenya as its first white member in June 1973 he moved to India, where he lived from 1973-80 and 1982-86, receiving his Bachelor of Ayurvedic Medicine and Surgery (Ayurvedacharya) from the University of Poona in 1980. In his final year of study at the Tilak Ayurved Mahavidyalaya he won all but one of the University of Poona's awards for academic excellence in Ayurveda, including the Ram Narayan Sharma Gold Medal.
In the years since 1986 Dr. Svoboda has traveled extensively, spending three months per year on average in India. He often speaks on Ayurveda, Jyotish, Tantra and allied subjects in locales across the world.
Events with Dr. Robert Svoboda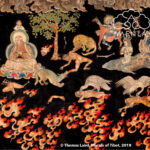 Vajrayoga - A Mahasiddha Reunion: Devotion, Wisdom, and Taras' Magic
December 11 - 17, 2023
Don't miss your chance to join an all-star team of teachers and practitioners of Indic yogic sciences for a weeklong Vajrayoga study and practice intensive, "A Mahasiddha Reunion: Devotion, Wisdom, and Taras' Magic" December 11 – 17 at Menla or online. Space is very limited for the in-person option, so sign up now for this amazing opportunity to study and practice with some of the best minds and hearts in the field! This stand-alone hybrid Vajrayoga intensive explores the so-far little-known common origins and philosophical and practical relationships between Tantric Indo-Tibetan Buddhism and Hathayoga. You will leave this retreat physically…