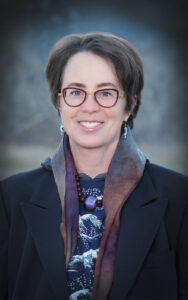 Alexander Technique Instructor
Jane has nearly 30 years of experience in therapeutic bodywork, an unexpected journey stemming from her explorations as a dancer. She is a graduate of the Swedish Institute, NY, Tamalpa Institute, The Guild for Structural Integration, and has studied with a multitude of teachers worldwide.  She now works in Boulder, CO as an Alexander Technique practitioner, and multi disciplined bodyworker.
Jane believes each person has a unique journey to explore in their own body. She creates customized and integrated psychophysical programs that address a wide variety of needs.
Her focus is to guide you toward heightened awareness of your own movement patterns and habits, to consciously empower you to embrace positive mental and physical changes across all life activities, and –
ultimately – move with freedom, ease, and mental clarity.
Events with Jane Apostol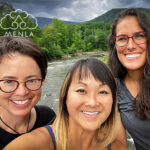 ELEVATE: Here and Now Yoga & Wellness Retreat
July 31 - August 3, 2023
Elevate yourself into the fresh mountain air of the Catskills in upstate New York. Whether you are a seasoned yogi or beginner, join us to deepen your yoga practice, awaken your spirit, and rise to the special occasion of a 4-day, 3-night all-inclusive yoga and wellness retreat in this most lovely secluded setting. This summer will be Here and Now Yoga's third annual retreat and second time returning to Menla. Owner/Instructor Michelle Cavanagh will teach open level yoga classes including Pranayama (breathing exercises), flowing Asana (poses), and Yoga Nidra (guided meditation). Move with ease with Alexander Technique instructor Jane Apostol…