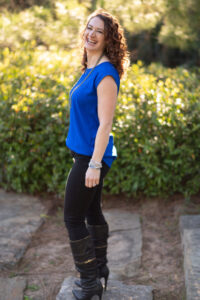 Dahlya Brown Shook is owner and CEO of Holistic Medical Healing. She is a Brain Mastery Specialist & Psychic Healer who uses a multidimensional approach to healing with diverse training for mind, body, spirit integration.  Dahlya is a bridge to the science and spiritual modalities. Dahlya is someone whose teachings are rooted in personal experience. She wasn't just a healthcare professional, she was also a mental health patient with multiple diagnoses for over 2 decades and has recovered from all of them. She  knows first hand the breakdown in traditional healthcare models for treating emotional challenges.
Teaching people to activate their own inner healing capabilities she helps to move people through challenges like self sabotaging patterns, addictions, depression, anxiety, hair pulling, skin picking, nail biting, eating disorders. Whole body healing is a puzzle and Dahlya puts those pieces together to offer her clients quantum healing beyond the healthcare model.
Some of her professional training includes Board Certified Occupational Therapist, Certified Integrative Medicine for Mental Health, Movement Specialist, Trauma  Specialist, Holistic Health Coach & Self Regulation Specialist.