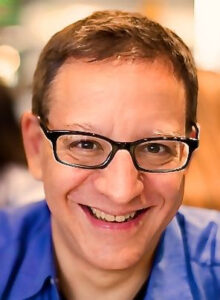 Lead Trainer, Fluence
Clinical Assistant Professor of Psychiatry, NYU School of Medicine
Jeffrey Guss, MD is a psychiatrist, psychoanalyst, researcher and teacher with specializations in psychoanalytic therapy and psychedelic therapy. He was Co-Principal Investigator and Director of Psychedelic Therapy Training for the NYU School of Medicine's study on psilocybin-assisted psychotherapy in the treatment of cancer related existential distress, published in Journal of Psychopharmacology, 2016.
He currently a Lead Trainer with Fluence, with a focus on the integration of psychedelic therapy with psychoanalysis. He is a study therapist in the NYU study on Psilocybin-Assisted treatment of Major Depressive Disorder, and published on the integration of Acceptance and Commitment Therapy with psychedelic assisted therapy for MDD in Journal of Contextual and Behavioral Science.
Jeff is interested in the integration of psychedelic therapies with contemporary psychoanalytic theory and has published in Studies in Gender and Sexuality and Psychoanalysis, Culture and Society. He co-authored a paper on the influence of therapists' first hand experience with psychedelics on psychedelic-assisted psychotherapy research in The Journal of Psychedelic Studies. He is an Instructor and Mentor with the California Institute of Integral Studies' Center for Psychedelic Therapies.
He maintains a private practice in New York City.
Events with Jeffrey Guss, MD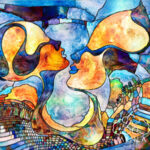 Cultivating Joy: a Ketamine-assisted Therapy Retreat for Individuals
June 8 - 11, 2023
Welcome to Cultivate Joy ~ A Ketamine Assisted and Mindfulness Retreat for Inspired Individuals looking to Cultivate Joy in everyday life. This is a safe, structured retreat led by a staff of licensed and highly experienced therapists and physicians in the beautiful Catskill Mountains at MENLA Retreat and Spa. ~Meet at the intersection of science and spirituality~ Participation in this retreat begins with an application to attend This retreat is for individuals. If you are committed to the practice of sharing the fullness of your being, locating your best self, your enthusiasm & vitality, your spirit, your trust, your openness,…