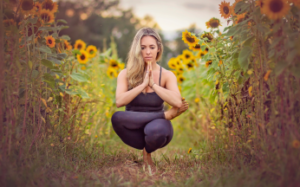 Amy Smith has been teaching yoga for 15+ years + currently owns  Laughing Buddha Hot Yoga with locations in West Deptford, NJ + Washington  Township, NJ. As a collegiate NCAA basketball player, she found a passion in hot yoga  as it helped her with healing, recovery + injury prevention. Her style of teaching is  energetic, athletic, creative + inclusive. As she has gotten older, Amy has explored  areas of meditation, chanting, sound bath + other aspects of healing. Amy currently 
teaches 8-10 classes a week at her studios, where she employs 32 instructors who all  bring something unique + creative to her studio's schedules. 
Amy's training includes: 500-Hour Vinyasa Certified, Bikram Yoga Instruction, Pilates  Certified, Barre Certified, Pumped Up Strength Certified + Yin Certified. Amy has over  10,000 hours of teaching + personal practice. 
Events with Amy Smith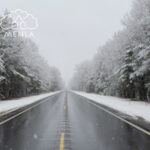 Rejuvenate and Heal
February 22 - 26, 2024
Winter is a season of recovery and preparation. In this intimate retreat, we will disconnect from the external world for a weekend of yoga, healing,  discussion, relaxation and rejuvenation. This retreat will feature elements of vinyasa yoga, meditation, chanting, yoga nidra, Qi Gong, sound healing and more. Amy Smith, owner of Laughing Buddha Hot Yoga in South Jersey, will guide this retreat. Itineraries will be provided to each participant, and each participant is welcome to attend all scheduled programs or create their own getaway. There will be free time to explore the spa, the local mountains and enjoy the outdoors…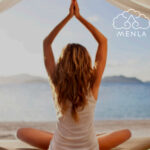 Regenerate + Flow 2.0
August 1 - 5, 2024
Join us for a summer weekend retreat immersed in yoga, nature, hiking, meditation, and the outdoors. A retreat is the best moment to clear your mind and reset your energy. This retreat will feature elements of vinyasa yoga, hiking, sweat lodge (optional), meditation, chanting, yoga nidra, Qi Gong, sound healing and more. Amy Smith, owner of Laughing Buddha Hot Yoga in south Jersey, will guide this retreat. Itineraries will be provided to each participant, and each participant is welcome to attend all scheduled programs or create their own getaway. There will be free time to explore the spa and the…