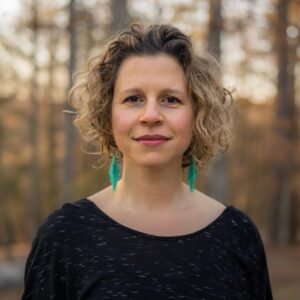 Irina is a board certified Internal Medicine physician and LGBTQ+ health and HIV specialist whose integrative medicine practice, Contemplative Medicine, focuses at the intersection of physical illness, emotional trauma, and spirituality. Irina has supplemented her rigorous medical education with training in Ketamine-Assisted Psychotherapy with Drs. Phil Wolfson and Bessel van der Kolk, Internal Family Systems Therapy (Level 1), Core Energetics (a somatic psychotherapy modality), and over a decade of Vipassana meditation practice.
Irina grew up in the former Soviet Union in a family deeply burdened with mental illness, violence, and post-Holocaust trauma. Her own healing journey via somatic trauma therapy, Vipassana meditation, and psychedelic-assisted therapy in the US and the Peruvian Amazon opened her eyes to the complex nature of health and illness – complexity reaching far beyond her Western medical education. Irina has come to regard most illness as the body's attempt to communicate, in an increasingly insistent voice, deep-seated imbalances within. Her clinical approach is one of deep listening and root-level healing of the body, mind, spirit, and ancestry. Irina speaks multiple languages and is passionate about bringing multi-dimensional, tailored healing to individuals, groups, and communities, with a primary focus on populations deeply impacted by systemic violence, poverty, and ancestral trauma.
Irina is an avid hiker, mushroom forager, and adventurer who splits her time between the Hudson Valley and Brooklyn.
Events with Irina Linetskaya, MD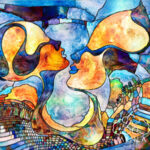 Cultivating Joy: A Ketamine-assisted Mindfulness Retreat
February 15 - 18, 2024
Welcome to Cultivate Joy ~ A Ketamine Assisted Mindfulness Retreat for Inspired Individuals looking to Cultivate Joy in everyday life. This is a safe, structured retreat led by a staff of licensed and highly experienced therapists and physicians in the beautiful Catskill Mountains at MENLA Retreat and Spa. ~Meet at the intersection of science and spirituality~ Participation in this retreat begins with an application to attend This retreat is for individuals. If you are committed to the practice of sharing the fullness of your being, locating your best self, your enthusiasm & vitality, your spirit, your trust, your openness, above…