Institute for Mindful Leadership Presents: Leadership Communication and Resilience
October 10 - October 13, 2019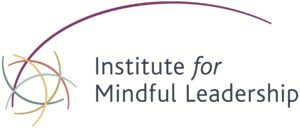 In this retreat, Janice Marturano, author of the award-winning book "Finding the Space to Lead" will teach the curricula she has developed and used with Fortune 500 companies, the World Economic Forum, the Brookings Institute and NYU Stern Business School.
Our focus will be on two top concerns of professionals in today's workforce: leadership communication and resilience.
As the workplace becomes more global, individuals become more distracted, and the business environment constantly picks up speed, how do we authentically and effectively communicate?
And, in the midst of the busyness of business and the complexity of our personal lives, how do we learn to cultivate resilience and presence to live our best lives?
Join Janice Marturano this fall at the beautiful Menla Retreat Center to continue your mindful leadership journey through meditations, leadership reflections and small group dialogue. The Spaces available for this retreat are very limited so please reserve your space as quickly as possible.